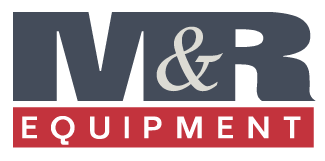 Home | About Us | Product Lines | Contact Us
History
M & R Equipment was started in 1957 by F. Lee Miner, David Miner and Reed Rigtrupp. They took on a Case
dealership to better serve their customers. David took over and led the business into the future. Years went on and
the business grew, focusing more and more on the construction side of the equipment business. In 2002, the McCormick
Manitou and Terex lines were added to widen the variety of sales, parts, and service. So whether you need a new backhoe,
farm tractor, baler or forklift, M & R is the place to solve all of your equipment needs.

Click here to read the history of McCormick.
Click here to read the history of Terex.
Mission Statement
To provide machinery and knowledge to our customers enabling them to be the most profitable and successful
in the industry. To give superior service in sales, parts, and repair work in the industry. Helping our employees
to be successful in their technical and home life.